Bridging the gap between
your home and the laboratory
Everyone has a right to a healthy living and working environment. IVARIO is committed to helping you keep your family, co-workers and customers safe by providing expert analyses of your tap and well water, as well as professional testing for mould and asbestos. The testing kits are affordable and easy to use, and the detailed results are fast and reliable. Get your Water Testing Kit today and assure yourself about your water quality at home.
Choose IVARIO - your coach for healthy living.
IVARIO offers a variety of quality water testing kits to suit your every need. Each water testing kit contains simple instructions on how to collect your sample and includes free return postage from anywhere in the UK to our independent laboratory.
Order your water testing kit in the UK and
have your samples analysed in an independent specialist lab.
Take the sample using the simple instructions
Would you like to have your water tested? You can choose the appropriate water testing kit on the water test kit overview, such as the Water Test Kit Plus. After you have ordered, you will receive your own professional test kit. With sterile containers and step-by-step instructions, it includes everything you need to safely send your water sample back. Your water analysis results are clearly laid out. They can be viewed online five to seven days after the water probe arrives in the laboratory. We are available for you on the phone or online if further questions arise.
Have a look at how you may get your water, mould or asbestos tested in just a few steps.
We assure that water testing at IVARIO is easy. It's just 3 steps.
Take Sample
Collect your sample following our easy instructions. No experience necessary.
Send Sample
Return your sample free of charge to our accredited laboratories.
Receive Results
After just a few days, view your detailed results online with expert advice and support.
IVARIO is an established company based in Hamburg, Germany, whose mission is to address questions about healthy living spaces simply and for a reasonable price.
As a subsidiary of the renowned GBA lab group, we are part of one of the largest European networks of professional lab services focusing on life sciences. We bring this expertise to our customers' homes in easy-to-use products. Our customers receive high-quality lab analyses of their water tests, asbestos samples or mould tests in the shortest possible time. Thanks to the IVARIO test kits, anyone can quickly, easily, and cost-effectively detect hazards and risks in their environment professionally - without a degree in chemistry.
IVARIO offers:
Easy-to-use test kits.
No experience is required.
Free return packaging on all testing kits.
Fast and professional analysis by specialists in an independent laboratory.
Detailed results are displayed conveniently online.
Expert advice, recommendations and pre-and-post-analysis support.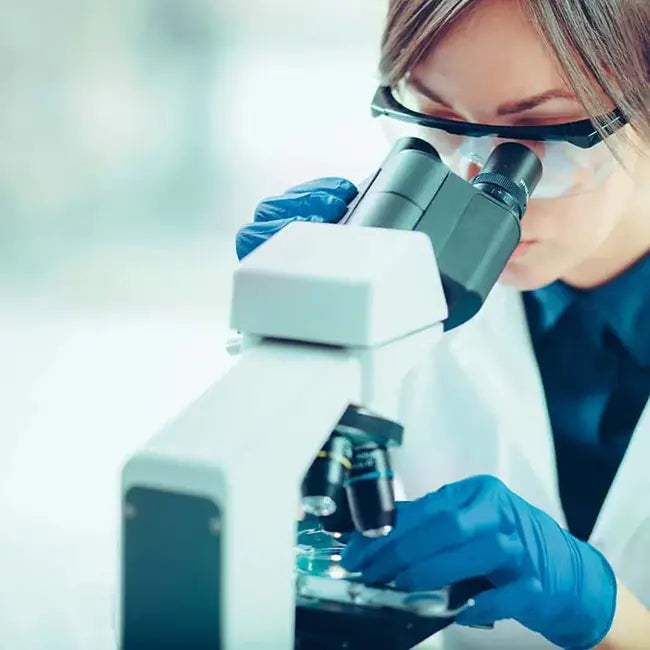 IVARIO Healthy Living Blog
Find out more about healthy living spaces: Interesting facts about drinking water and water contamination, mould in living spaces and asbestos contamination.
Read IVARIO Blog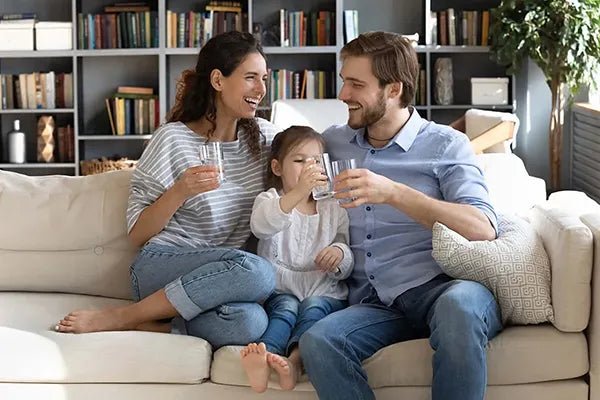 IVARIO water testing -
fast laboratory analysis of your drinking water
Recommended by thousands of satisfied customers
IVARIO is your go-to specialist for water test kits & water analysis. All water testing is carried out exclusively in accredited water testing laboratories. We offer reliable service at fair prices. Our water testing kits have been specially designed for you to help you to determine the quality of your drinking water and avert potential health threats caused by contaminants in your water. We have designed our popular water testing kits based on experience and knowledge of our customers' needs. You have the chance to order your water analysis online and have your tap water tested. How? Like this! You can test your water for heavy metals like lead, copper and nickel, as well as for microbiological contaminants, e.g. coliform bacteria, E.coli and legionella. You can also test your water hardness. However, water testing is not only worth doing if you notice any visible changes in your tap water - we have compiled a list of reasons for testing your water here. You can find an overview of our water test kits here.
Legionella testing - have your water samples analysed for legionella
Legionella water test kit: monitor your water, protect yourself and your home
Most rental properties are required by law to perform legionella testing. The Control of Substances Hazardous to Health Regulations (COSHH) stipulates that landlords and property owners must carry out a legionella risk assessment. However, there are no set regulations for the testing frequency, and the law only applies to some cases, so whether or not this testing takes place is not always known. For this reason, many consumers choose to test their tap water for legionella. To do this, you'll receive a test kit which contains everything you need to take the sample.

Your legionella water testing takes place in an accredited testing laboratory. The precise test scores then reveal if there are contaminants in your tap water. Your personal IVARIO experts are at hand if you need further help and assistance. We are happy to discuss the results of your legionella testing with you, free of charge. Suppose you would like to avoid the risk of legionella contamination in your household. In that case, we recommend water testing because the health effects can be severe and are mostly not traced back to legionella.

Click here to see the Water Test Kit Legionella.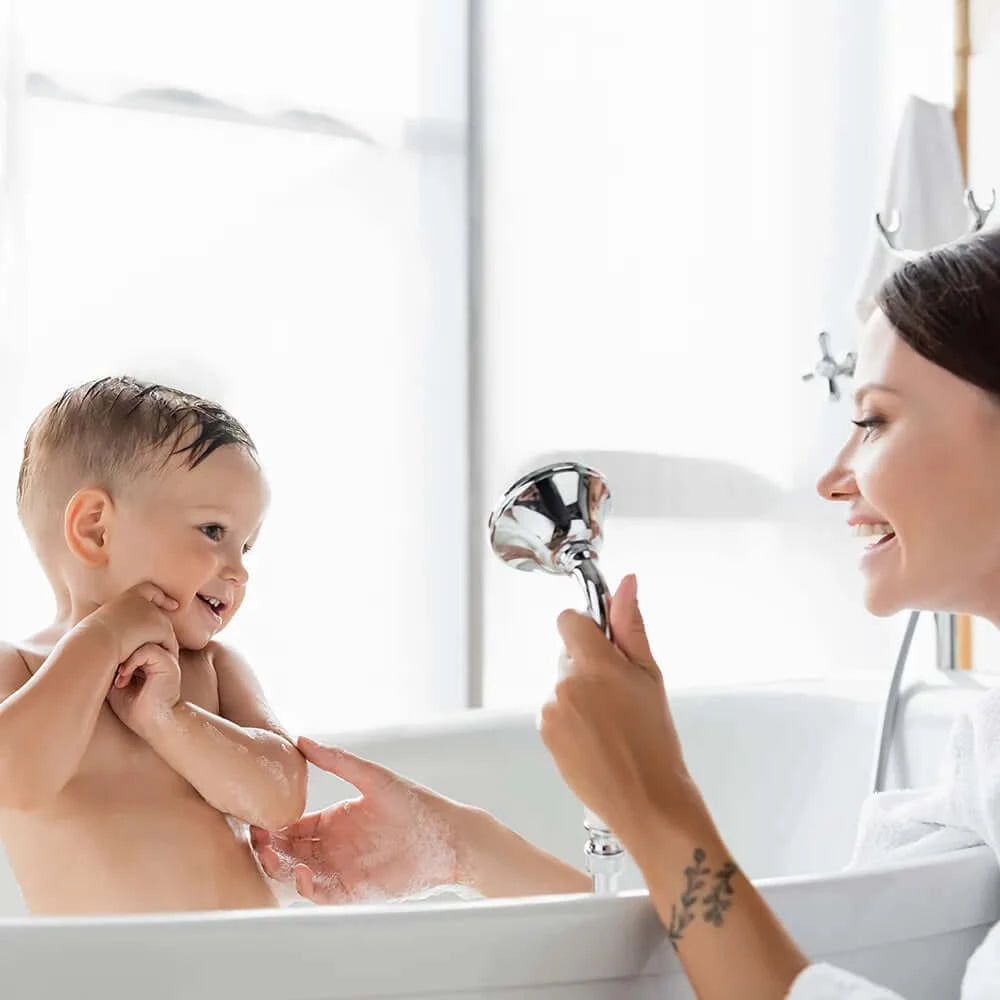 Well water testing - analyse freshwater quick and easy
Well water analysis for private wells, groundwater and freshwater
IVARIO also provides well water testing for your private well. The Well Water Test Kit PLUS is especially popular with our customers. With our test kit, you can quickly and inexpensively test your well water for various substances, e.g. iron, manganese, ammonium, nitrite, nitrate, and bacteria like E-coli and other germs, and measure electrical conductivity and other values. Our range of kits covers all the parameters set out by the water regulations. If you own a well and would like to have the water tested, click here for an overview of our well water analysis kits. The Well Water PLUS includes a chemical and microbiological analysis, examining water for enterococci & coliform bacteria.

You can take the water sample using the test kit which we post to you. After taking the sample, send it off using the return kit provided. The Water analysis, which includes bacterial or microbiological components, is sent in a cool box and collected by a UPS courier. This is to guarantee that it is still cold when the sample arrives at the laboratory, which is essential for an accurate colony count. Find out more about well water testing. You can also read interesting articles about well water in the IVARIO drinking water magazine.
See all Well Water Testing Kits.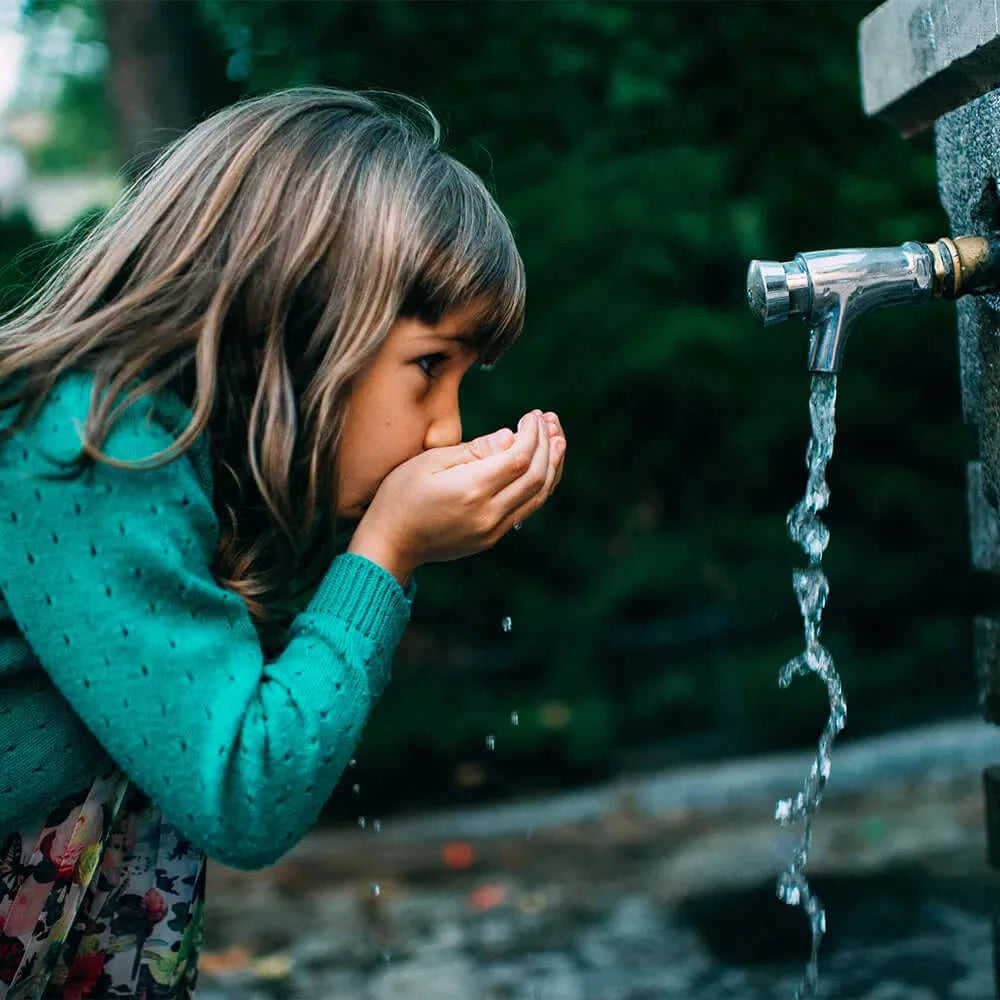 Water test kit for babies and infants
The answer to "which water should I use during pregnancy?
Have the tap water you use for baby formula tested and protect both mother and child.
Babies and young children react more sensitively to water contaminated with heavy metals. House pipes and taps can significantly impact the drinking water and harm your baby's health. Therefore, it is advisable to have your tap water tested, preferably as early as pregnancy.
The IVARIO Baby Water Test Kit has been specially developed for the needs of babies and young children and is recommended on numerous parenting sites and by renowned experts.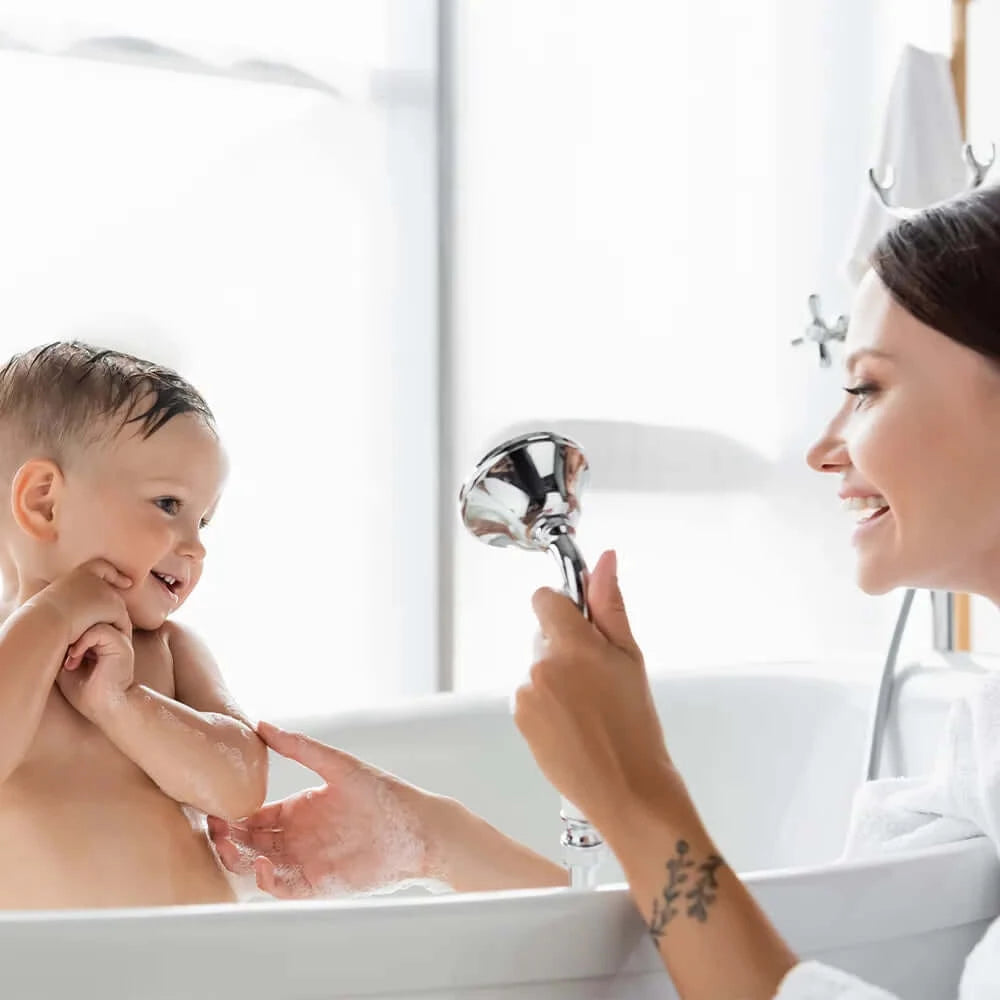 Water Test - Frequently Asked Questions (FAQs)
Is it safe to drink tap water?
In general, tap water is safe to drink in developed countries. However, tap water can contain harmful contaminants like bacteria, heavy metals, and pesticides. Therefore, it is recommended to have your tap water tested by a certified laboratory like IVARIO to ensure it is safe to drink.
WHEN IS TAP WATER TESTING WORTH DOING?
If you have recently moved into a new building or live in an old building, contamination via copper or lead pipes could be cause for concern. If you are pregnant or have a baby/toddler drinking formula, it is important to ensure the quality of your water. If there have been abnormal changes in the water, such as colour, clarity, odour, or taste, it is advisable to test your water. If you use a water filter, bacterial contamination can quickly occur. And having your water tested if there are people who are elderly or have weak immune systems is also important.
How often should I test my tap water?
The frequency with which you should test your tap water depends on various factors, including where you live and the quality of your local water supply. As a general rule, it is recommended to test your tap water at least once a year. However, suppose you notice any changes in tap water's taste, colour, or odour. In that case, it is recommended to have it tested immediately.
How can I test my tap water for pollution?
You can test your tap water by ordering a water test kit from a trusted laboratory such as IVARIO. The water test kit will come with sterile containers and step-by-step instructions on how to collect your water sample. After you have collected your water sample, you can easily send it back to the laboratory for analysis.
What types of contaminants can be detected in water tests?
Water tests can notice a variety of pollutants, including bacteria, viruses, heavy metals, pesticides, and nitrates. The specific contaminants that can be detected depend on the type of water test you order. We give an overview of the analytes tested with every water testing kit
How long does the water analysis take at IVARIO?
The time it takes to analyze your water sample at IVARIO depends on the type of test you order. Most tests are completed within 5-7 business days, except for Legionella testing, which takes about 14 days. IVARIO will provide you with your results as soon as they are available.
WHAT'S IN MY Water Testing Kit?
Your IVARIO test kit will usually contain the following items:

1. Sample bags and containers 2. Illustrated instructions for carrying out the test 3. Delivery note with access code

Please note that some tests may have deviations, such as the premium water analysis. These are explained in more detail in the instructions for the respective tests.
HOW TO SAMPLE THE WATER for the Water Test?
Once you have successfully placed your order, you will receive your personal sampling set. This consists of sterile containers, simple instructions, prepared return material, and a collection time to be chosen by yourself. "So you just take the water sample whenever and wherever you want."
HOW IS MY WATER TESTED AT IVARIO LAB?
After our accredited laboratory has received your water sample, it is immediately examined by a specialist using state-of-the-art methods. Inductively coupled plasma mass spectrometry (ICP-MS) determines your water sample's chemical and physical parameters. This analytical technique ensures accuracy and can trace even low concentrations of individual contaminants. For microbiological testing, e.g. for Legionella or E.coli, conventional methods using cultures are used.
HOW WILL I GET MY RESULTS?
With the exception of the Legionella test, which takes around fourteen days, you will receive the results of your water test within approx. 5 - 7 days. You can view the results online and print them out in the comfort of your own home. If you prefer, you can receive the analysis results by post, free of charge. The individual results are clearly laid out and easy to understand. In addition, we compare your results with the maximum values stated in the Water Supply Regulations so that you can immediately detect potential hazards and risks in your environment. Not only do you find out if your water is contaminated, but you find out to what degree. No science degree required! The results are therefore ideal for submitting to landlords or property managers.
How do I interpret my water test results?
IVARIO will provide a detailed report of your water test results that is easy to read and understand. The report will compare your results to the relevant regulatory standards and provide recommendations for addressing any contaminants found in your water. Suppose you have any questions about your water test results. In that case, IVARIO's customer service team is available to provide you with additional information and support.
What should I do if my water test results indicate contamination?
If your water test results indicate contamination, it is essential to take action to address the issue. Depending on the type and level of contamination, you may need to install a water treatment system or switch to a different water source. IVARIO can provide you with recommendations on how to address the specific contaminants found in your water test.
How can we support you?
Starting the process of testing your water can be overwhelming. We're here to guide you through the water testing process for peace of mind. Our website offers resources to help you make informed decisions. If our FAQ answers your questions differently, please message us via the IVARIO support area.
Support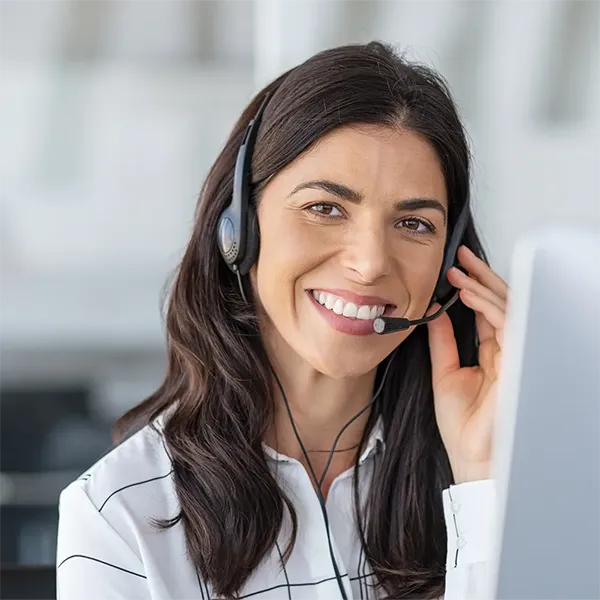 More Information about Water Testing
Why is water testing so important?
The water supplied by UK water companies is closely monitored, from extraction through to treatment and finally, supply, so clean water should be guaranteed. Nevertheless, hidden dangers are lurking in your home.
In 99% of cases, contamination originates in the home drinking water supply and remains unnoticed. To provide safety and protect infants and young children, IVARIO offers home water testing kits that private consumers and other institutions like nurseries and medical practices can use.
The presence of heavy metals and bacteria in drinking water can be hazardous for young children and infants. However, even healthy consumers can suffer from the consequences of contamination in the long run. Long-term health effects may occur if the values exceed those prescribed in the drinking water regulations. Water testing helps you identify problems related to your water quality and avoid potential health problems.
Water testing costs: laboratory water testing doesn't have to break the bank.
Many people shy away from tap water testing in a laboratory because they assume the costs will be huge. Because health should be a priority and everyone should have the option to carry out water testing, we have decided to keep the costs as low as possible for consumers without sacrificing quality or customer service. Please get to know us and, more importantly, your drinking water!
Carry out water testing yourself - fast and easy!
IVARIO's simple water test kits make analysing your water fast and inexpensive.

The process is incredibly straightforward:
Your water samples are only examined using cutting-edge technology in accredited water testing laboratories of the GBA Group. Order the water test kit of your choice and take the sample at home with the help of step-by-step instructions (it's this easy). After the lab has received your water probe, testing should take between five and ten days, depending on the test specialisation. If you need it fast, we offer express analysis, which will be analysed in three days. You receive your test results online or upon request in the post.
Testing for Lead in Water: The Duty of Landlords
and Property Owners?
UK water companies almost always supply excellent water. There is, however, a clear "but". The duty they have to monitor drinking water ends at the property boundary. As soon as the tap water makes its way into home plumbing systems, the responsibility for the cleanliness of the water is passed onto the property owner.
What are the critical facts about lead in drinking water?
Old water pipes made of lead can cause lead to seep into the water supply.
Exposure to lead in drinking water can lead to serious health problems, particularly in children and pregnant women.
Lead pipes were commonly used in homes built before the 1970s, but even newer homes may have lead service lines or plumbing fixtures that contain lead.
Suppose you suspect that your home has lead pipes. In that case, it is essential to have your water tested by a certified laboratory to determine if your drinking water contains dangerous lead levels.
If high levels of lead are detected in your drinking water, it is vital to replace any lead pipes or fixtures in your home and consider installing a point-of-use water filtration system.

Water testing is essential because the quality of the water may be under threat, especially during the last stage when water travels into the home water supply. Lead pipes are a common culprit, but nickel, nitrate, and other substances should be tested for too. Landlords frequently need to fulfil their obligation to carry out checks. We recommend having your water tested once in a while by yourself if the landlord is unwilling to pay for the tests.
Professional Analysis
An accredited laboratory analyses all tests. Test results are available a few days after samples arrive in the laboratory.
Easy-to-Understand Results
Conveniently view your test results online after just a few days. Our experts will provide recommendations and next steps.
Swift Support
Receive support online or via phone before, during and after the sampling and testing process.
Support