Water Testing for Clean and Safe Drinking Water
Uncover Potential Contaminants with IVARIO's Comprehensive Water Testing Services
IVARIO provides a convenient and reliable way to test your drinking water. We combine cutting-edge laboratory science with knowledgeable customer service to ensure that water testing is easy, efficient, and informative. Our approach is based on data and backed by a team of knowledgeable water specialists who may answer your questions.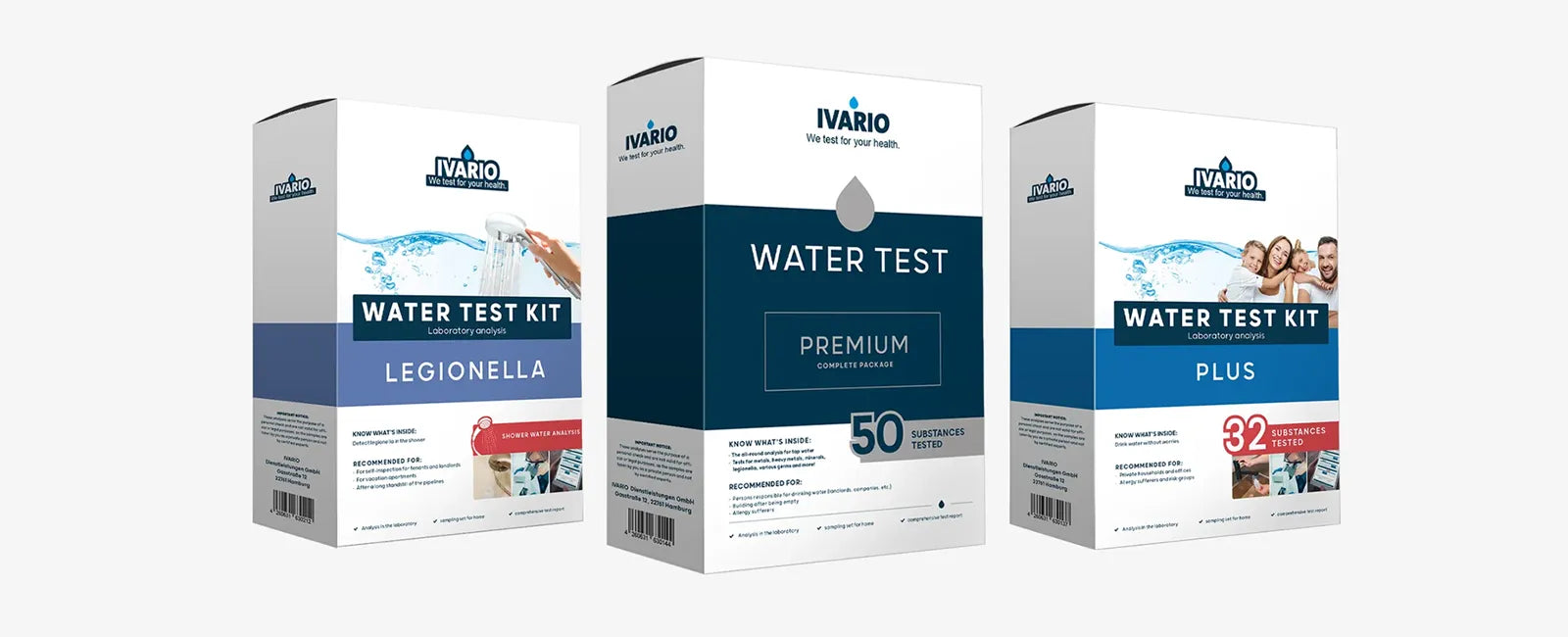 Which Water Testing Kit Should You Consider?
IVARIO provides various water test kits designed to meet your specific needs. If you utilise a water carbonizer, our Water Test Kit Plus suits you perfectly. Our Basic Water Test Kit is ideal for a simple initial evaluation as it provides essential values. For the most comprehensive analysis, our Premium Kit furnishes detailed results. Select the appropriate water test kit that suits your requirements to gain valuable insights into your water quality. If you have any questions regarding which water test kit suits your needs, our support team will gladly help you.
IVARIO Water Testing Kits
An excerpt from our range of water testing kits. For a complete overview of all our water test kits, please visit our Water Test Kit page.
Water Test Kit | Basic
8 Analytes Tested
Provides an overview of the condition of your household's pipes. Recommended for anyone who wants to check the material and condition of their pipes or to test the water from their coffee machine.
Water Test Kit | Plus
32 Analytes Tested
Testing for 32 potential contaminants, the PLUS is a comprehensive water test checking for a variety of heavy metals and nitrogen compounds. Recommended for, but not limited to, allergy sufferers and those that are chronically ill.
Water Test Kit | Premium
50 Analytes Tested
A comprehensive analysis of the quality of your drinking water, testing for numerous metals, minerals and nitrogen compounds. Recommended for allergy sufferers and landlords, companies, medical practices and other facilities that provide drinking water.
Why should you choose IVARIO's Water Testing Kits?
At IVARIO, we understand the importance of ensuring the safety and purity of your tap water. We know that concerns about water contamination can be daunting, but we're here to help. Our mission is to provide you with the peace of mind you deserve. Our IVARIO water testing kits have been thoughtfully designed to cater to the needs of private households, allowing you to clearly understand your tap water's quality. Our comprehensive tests cover everything from heavy metals and harmful bacteria to pesticides and pharmaceutical residues. With IVARIO, you're not alone in this journey towards a healthy and safe water source. Let us guide you and provide accurate results to protect your well-being.
See all Drinking Water Test Kits
Have your Well Water tested - detect water contamination by environmental issues.
Well water contamination is commonly caused by environmental factors. The samples we receive regularly show microbiological abnormalities (coliform bacteria, e.coli, enterococcus). The values for nitrite, nitrate, ammonium and iron regularly exceed those prescribed in the Water Supply Regulations. An analysis of your well water is recommended if you use well water to water your plants or drink yourself. If you supply the water to a third party, you must perform regular testing. The IVARIO well water test examines your water thoroughly and safely.
See all Well Water Test Kits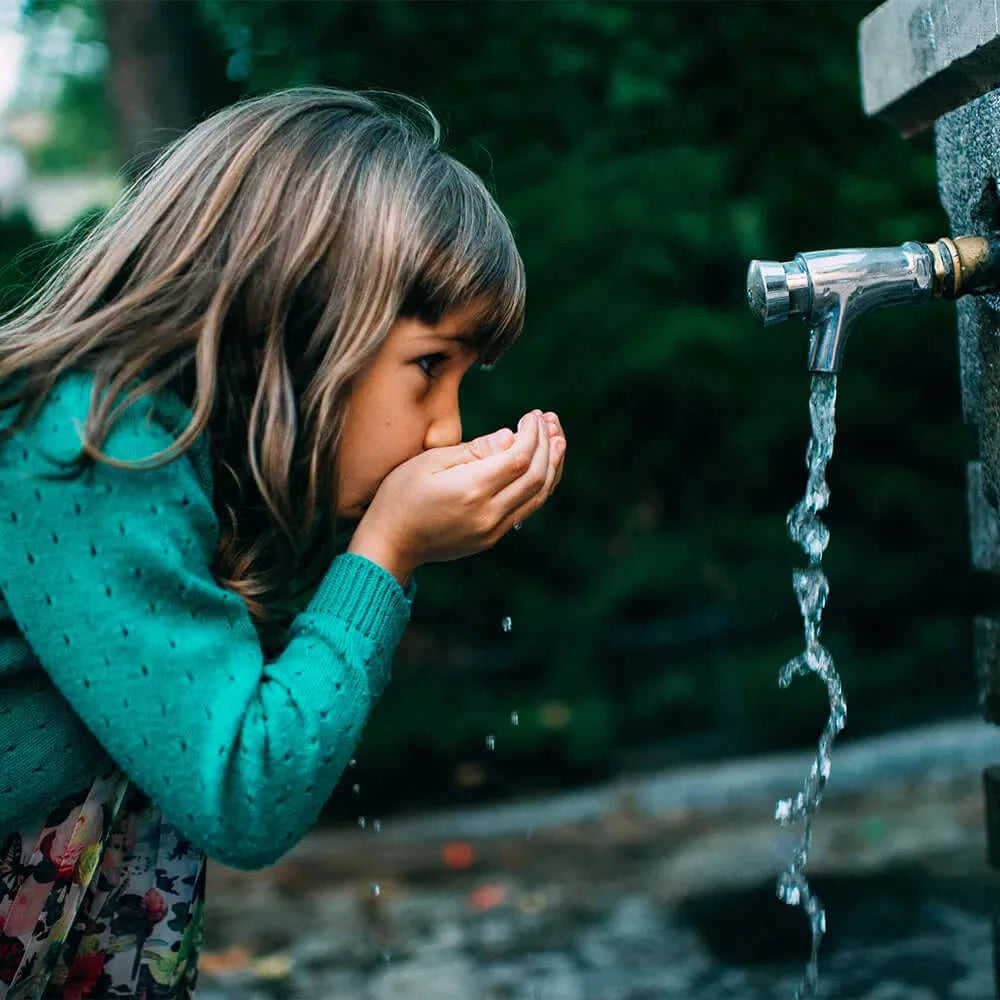 Free expert advice - before, during and after the analysis
As an IVARIO customer, you are entitled to top-quality, expert advice. We must ensure that all IVARIO experts are highly trained to give you the most professional and customised advice possible. Use the free service and contact us by email, phone, or fax.
Support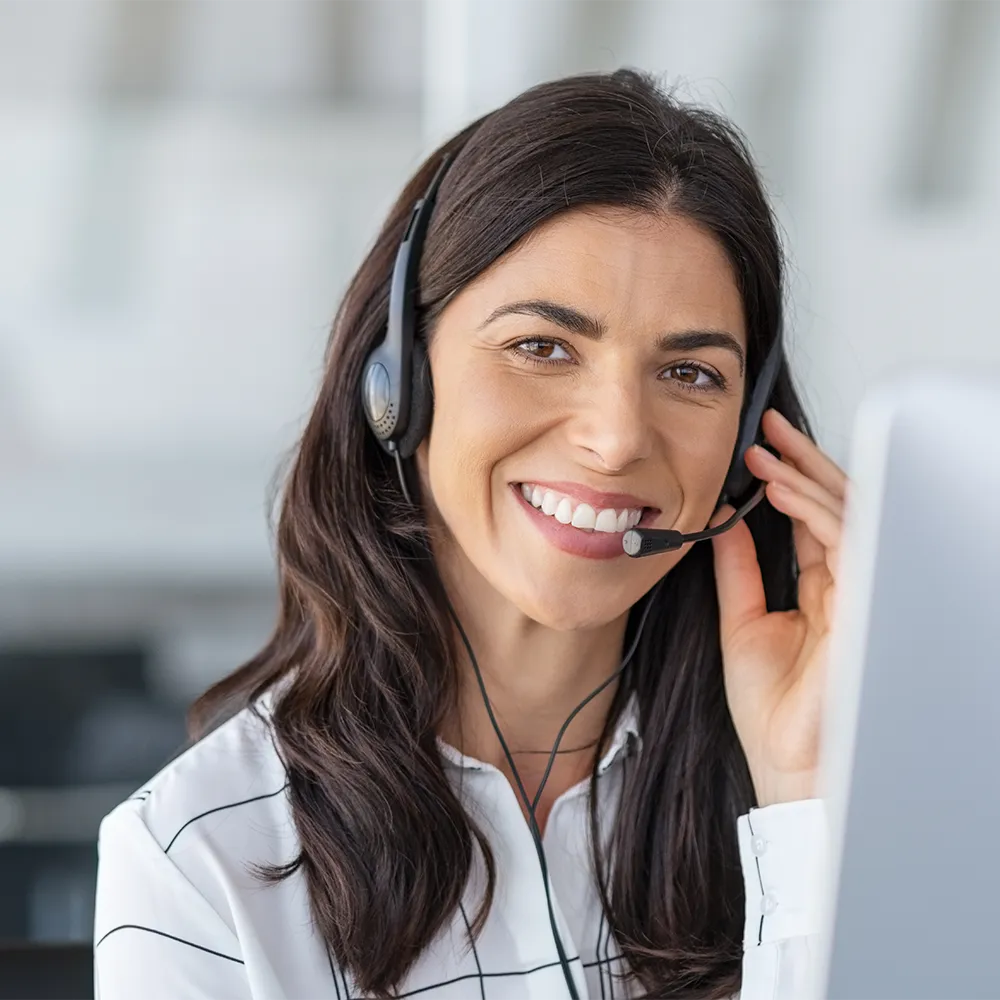 Why Water Testing Matters
Water quality is a critical aspect of our overall well-being, as it directly impacts our health and the well-being of our loved ones. Unfortunately, the presence of contaminants in the water is not always visible to the naked eye, making it vital to assess the quality of your water through professional testing. Water testing allows you to identify potential pollutants, such as bacteria, heavy metals, pesticides, and other harmful substances that may be present in your water supply. By understanding the composition of your water, you can take proactive measures to ensure that it meets the highest standards of cleanliness and safety.
Comprehensive Water Testing Solutions
IVARIO offers a wide range of comprehensive water testing solutions designed to cater to your specific needs. Whether you are concerned about your drinking water, well water, or the water in your swimming pool, we have the expertise and tools to assist you. Our testing kits are user-friendly and provide accurate results, giving you a clear understanding of your water quality.
Advanced Testing Process
Our advanced water testing process follows industry-leading standards, ensuring precise and reliable results. When you choose IVARIO, you can trust that highly trained scientists will analyse your water samples in our state-of-the-art laboratories. We employ cutting-edge technology and adhere to stringent quality control measures, guaranteeing the accuracy of our results.
After 5-7 days, you will receive your water test results, which you can view online and print. The individual values are compared to those of the Water Supply Regulations. Upon request, we can post the test results for free. 
"Not only do you find out if your water is contaminated, but you also find out to what extent!"
And if you still have questions, don't worry! Our knowledgeable IVARIO experts are just a support message away. We're here to assist you, free of charge, and ensure you have all the support you need on your journey towards a healthier water source.
Expert Analysis and Interpretation
At IVARIO, we don't just provide you with raw data; we go the extra mile to comprehensively analyse and interpret your test results. Our team of experts will guide you through the findings, explaining any potential risks or concerns associated with your water quality. We believe that knowledge is power, and we want to empower you with the information necessary to take proactive steps in safeguarding your health and the well-being of your loved ones.
Simple and Convenient Process
We understand that convenience is key when it comes to water testing. That's why we have designed our process to be simple and hassle-free. With our user-friendly testing kits, you can easily collect water samples from the comfort of your own home. Once you've collected the samples, send them back to us using the Royal Mail QR-Code in the guidance. Our efficient laboratory processes ensure you receive your comprehensive test results in a few days and detailed reports and recommendations.
Regarding the quality of your water, you deserve peace of mind. IVARIO's water testing services ensure your water is clean, safe, and free from harmful contaminants. By choosing IVARIO, you are taking a proactive step towards protecting the health and well-being of your family. Don't compromise on water quality – let us be your trusted partner in ensuring clean and safe water for you and your loved ones. Take control today with IVARIO's water testing services.
We assure that water testing at IVARIO is easy. It's just 3 steps.
Take Sample
Collect your sample following our easy instructions. No experience necessary.
Send Sample
Return your sample free of charge to our accredited laboratories.
Receive Results
After just a few days, view your detailed results online with expert advice and support.